Description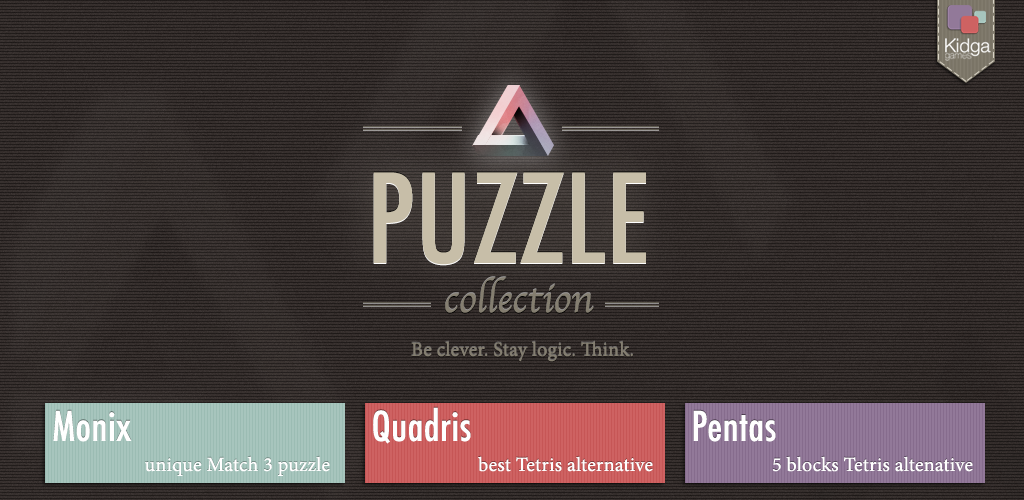 Best kidga.com puzzles collection.
OpenFeint leaderboards and bonuses.
Play best kidga.com puzzle games. Select game by sliding game switcher. Click on a game to run it.
Earn bonuses to get starting score bonuses and become the best puzzler in the world.
★☆★☆★ Starting games in collection:
★ Quadris – best T-like alternative!
★ Pentas – T-game alternative with 5-blocks-figures.
★ Monix – simple and fun match3 game with unique gameplay.
Screenshots