Description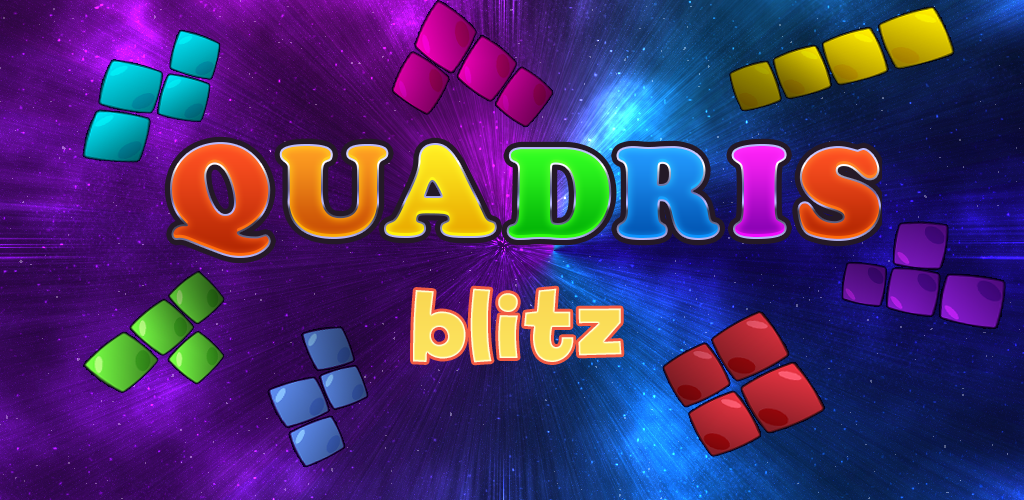 QUADRIS BLITZ
Meet Quadris Blitz with all-new features added to original Quadris Puzzle
Game with its original and unique gameplay.
"…Quadris Blitz is Mind Frenzy…" (Must-have-game-on-your-Android.com 🙂
GAME RULES
Strictly, game rules are pretty simple:
– Draw Figures on the Field.
– Сlear Lines.
– Advance and Celebrate!
GAME RULES in DETAILS
If you want to get higher scores and beat your Friends in Mind Frenzy Glorious Battle you should know:
– Hold Zone allows stashing current Figure.
– Combos starting from level #3 are good Boosters for the score.
– You will get Gifts with every Level Up.
– From level to level you'll get Score and XP Boosters.
– Opened Bonuses will let you to Twist and to Avoid Gameover.
– Get higher scores during game sessions and get more Coins.
– Buy additional lives with earned coins.
– The gamefield will be expanded on 10th level and you could advance.
– Strategy and Experience are the best friends at your side. Try to think several steps forward – that helps to stay on Top.
FEATURES
– Earn coins.
– Earn bonuses.
– Get gifts.
– Get Experience and Level Up.
– Facebook integration. Invite friends and publish your results.
– Choose one of two options to draw figures: Draw-Figure (by default) or Drag-and-Place.
– TapJoy.
– Fancy design.
– Nice Game, at last.
Are you ready to Blitz?
Screenshots