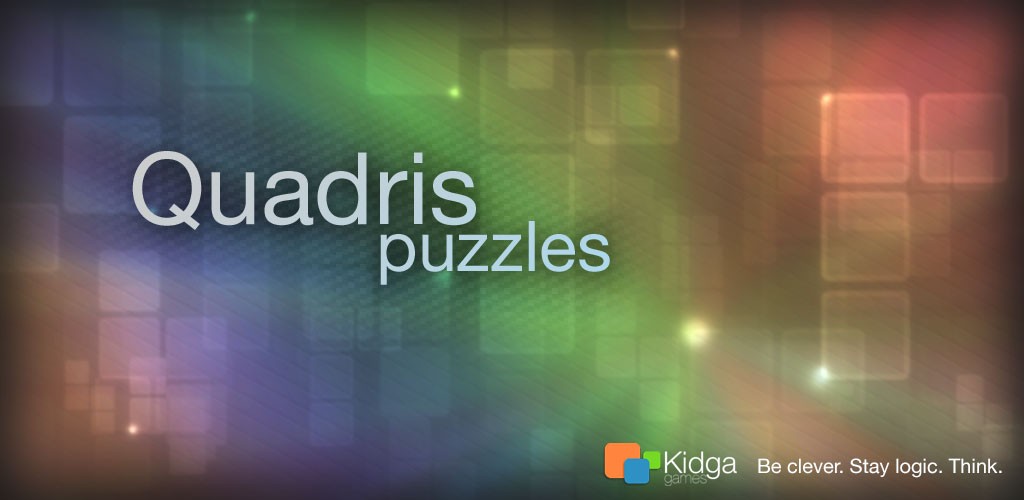 Fit blocks puzzle game with unique gameplay by kidga.com
Best kidga.com game with high quality graphics. There is no time-rush, but a plenty of time to think over in an amazing new mind twisting blocks puzzles game. Now Quadris puzzles rather then good old Quadris itself. More exiting then ever.
Challenging levels, Random generation mode and You'll never get back from Quadris block puzzles universe. Passing new level? Take another one… and another. No exit, just event horizon.
★ Game Rules:
Remove all squares from the field.
★ More Games:
Inspired by Quadris, Quazzle and Pentas Deluxe.
★ Features:
– 100 hand made levels (more to come soon),
– unique interface for fit blocks game,
– unlimited bonus puzzles,
– Quadris, Quazzle, Pentas and more games twist,
– global highscores,
– HD graphics.
Quadris Puzzles is available at Google Play for free.
See Google Play : Quadris Puzzles
See other markets at: kidga.com free games
Quadris Puzzles gameplay video:
https://www.youtube.com/watch?feature=player_embedded&v=oEUMyPJjS6g