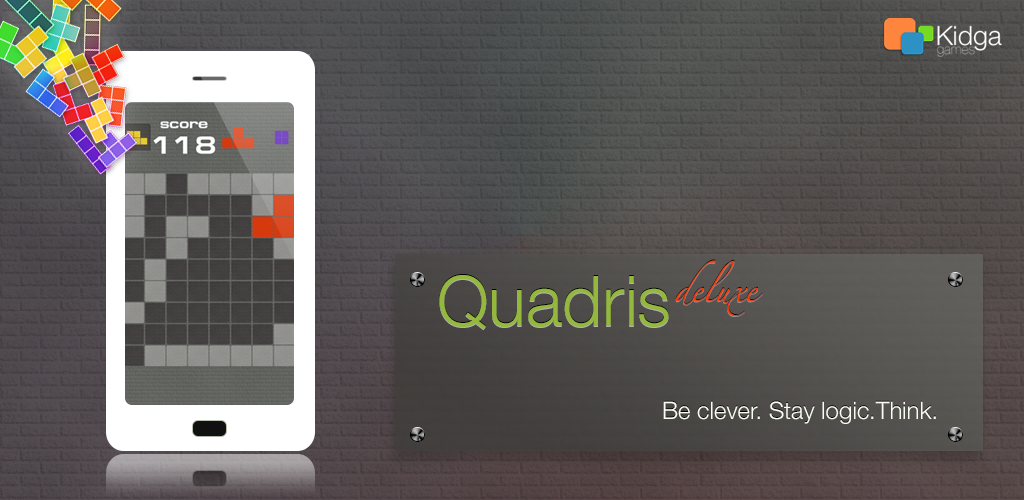 New puzzle game hit. A unique gameplay in a Tetris-like game. Now in HD!
Best Tetris alternative game by kidga.com with hiqh quality graphics. Some people will say that Quadris is a Tetris. Others will say that Quadris isn't a Tetris and better then Tetris. There is no rush like in classic Tetris, but a plenty of time to think over.
Quadris is harder then Tetris. Just dont break your mind!
Quadris Deluxe is available at Google Play for free.
See Google Play : Quadris Deluxe
See other markets at: kidga.com free games
Quadris Deluxe gameplay video:
https://www.youtube.com/watch?feature=player_embedded&v=y4pebGCZPT0