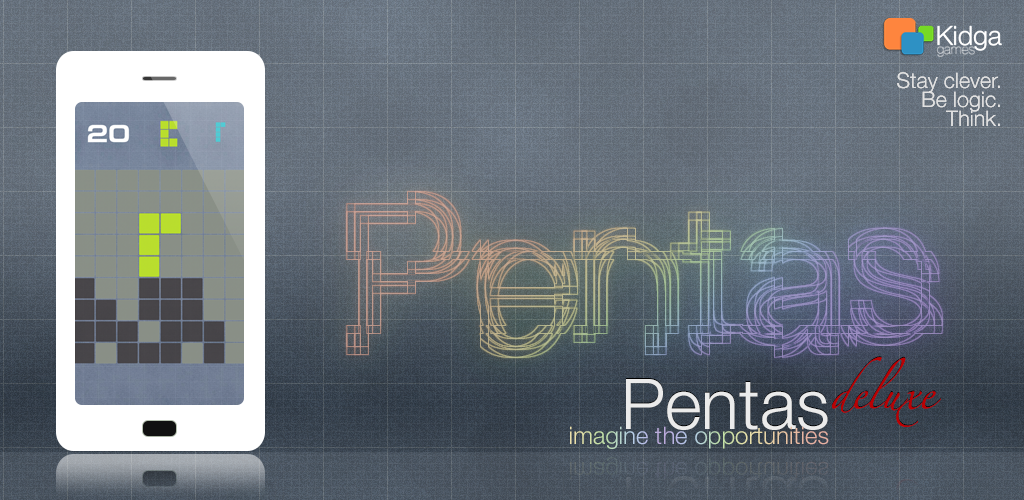 Another tetris-puzzle game hit, now in HD. A continuation of Quadris Deluxe hit.
New puzzle challengle with 5-blocks tetris-like figures. There is no rush like in classic tetris but a plenty of time to think over. Pentas is harder then Tetris, but easier then Quadris. Try out and check your puzzling skills!
Hint: make combo drops for more score.
★★★★★ Game Rules:
Select bricks of the shown figure shape (any rotated/mirrored version) to remove it from field. Clear row to make new bricks available (like in Tetris). Challenge other gamers in pursuit of highscore.
★★★★★ More Games:
Much more tetris-like games, Match3 and 3-in-a-row genre puzzle and mind-breaker games at http://kidga.com
★★★★★ Contacts:
All answers to your game comments and latest news can be found at our Twitter: http://twitter.com/KidgaCom
In case of any issues, please, mail to support@kidga.com
★★★★★ Note:
Tetris® is a registered trademark of Electronic Arts.
Enjoy new gameplay in this Tetris® alternative game.
Keywords: puzzle, game, Kid, tetris, logic, fun, all age games, free, android, kidga, addictive.
Pentas Deluxe is available at Google Play for free.
See Google Play : Pentas Deluxe
See other markets at: kidga.com free games
Pentas Deluxe gameplay video:
https://www.youtube.com/watch?feature=player_embedded&v=bcZCdZTm-0Q